StoneHouse Artifacts wouldn't be living up to it's name if we didn't offer a selection of granite and stone items for outdoor landscaping and designers. We carry a large inventory of stone pillars- columns from the Chettinad region of Tamil Nadu, India. They can used singularly by themselves, or together when creating a garden trellis. Being granite they will last forever. Our granite basins are popular when used in conjunction with a granite watercourse-Yoni's as low water features in the garden and even as bird baths. They can sit above ground exposing all the patina of the hand carving or partially buried to appear as small water features in your garden. Granite rice-grain grinders make another great bird bath and are great even as planters.
---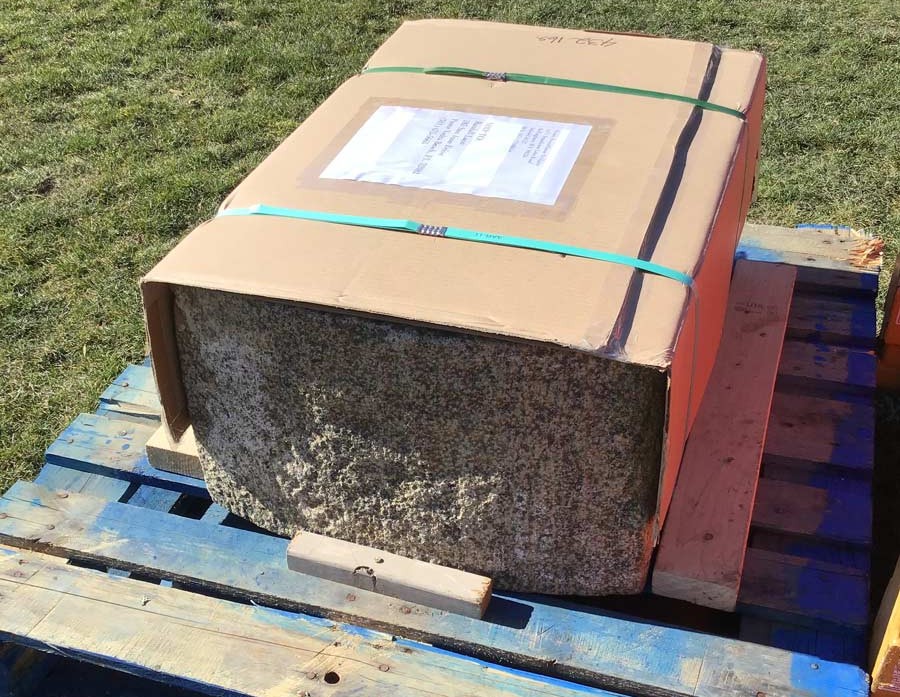 Ready for freight pick up
Ordering from us is simple! We use Square.com to invoice you. Your online payment is very secure and we never see credit card information. When you contact us with your desired purchase, we will send an invoice to your E-mail address. Click on the Square link and enter your payment information. Upon receipt of payment we ship immediately. It's as simple and secure as that! Please email us or call for ordering or more information.
Thank you for visiting our site – Kurt & Lydia Scherer