Due to concerns for everyone's health we have temporarily closed our shop for regular days and hours of operation in Bellingham. If you would like to visit we accept appointments, so please call.  
Please visit our online shop at the Etsy Marketplace to order.  
---
StoneHouse Artifacts importing vintage items and collectibles from India and Myanmar.  
Every year we travel to India and South Asia buying for our business. Importing 2-3 containers of vintage and repurposed items for sale in our shop and online.
Our Collections are available online at our STONEHOUSE ETSY SHOP or directly through us.
Visit our store or contact us directly if you see an item on our Etsy site. We believe in personal service, taking time with our clients and following up on every order. Establishing relationships with people is why we travel and why we have this business. So if you you are interested in any of our items please contact us by email or phone, we will be glad to send additional photos and measurements if necessary.
 Ordering from us is simple!
We prefer to handle all sales directly via SQUARE, or VENMO which accepts all credit and debit cards while providing a high level of security for your purchase. Your online payment is very secure and we never see any credit card information. When you contact us with your desired purchase, we will send an invoice to your E-mail address. Click on the Square or Venmo link and enter your payment information. Upon receipt of payment we ship immediately. It's as simple and secure as that! Please email us or call for ordering or more information.
Thank you for trusting our site –  Kurt & Lydia Scherer
Please note that your phone number is required for all shipments.
---
You are welcome to shop online at our StoneHouse Etsy Shop where we have had over 1,326 sales and 602  5 reviews  as of January 1, 2021.
How to find us:
---
We are located just off scenic Mt.Baker Highway, 6 miles from Bellingham. Take a drive, enjoy our 10 acres of a park like setting! From I-5 in Bellingham, take exit #255 Sunset Drive and drive East on Mount Baker Hwy (SR542) for exactly six miles, bear right onto 'Y' Road, then  right onto Squalicum Lake Road (Note: ignore GPS if telling you to turn left here). We are on the corner of 'Y' Rd. & Squalicum Lake Rd., the first entrance on the right is 4471 Squalicum Lake Rd.  Outside of Days/Hours please call for appointment. We will gladly accommodate your schedule. 
For more information, freight & crating quotes, and to purchase items please call: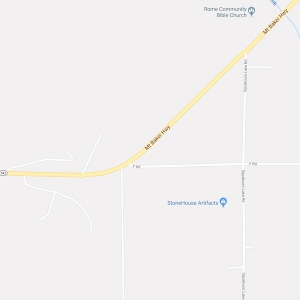 Store Hours:
---
Our Shop is presently closed except for appointments
Saturday – Sunday
10:00 AM – 5:00 PM
(All days by appointment)
4471 Squalicum Lake Rd
( Located on the SW corner of 'Y' Rd and Squalicum Lake Rd )
 Signs on the property corner & entry