Martaban Earthenware Jar #2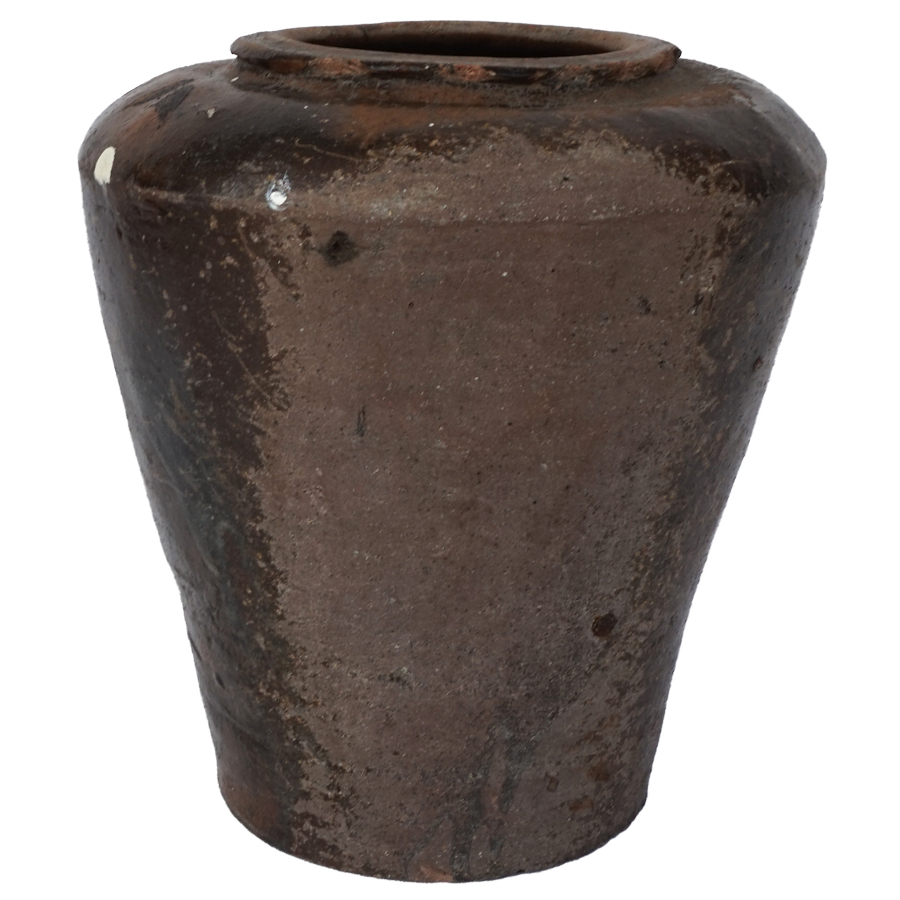 Martaban Earthenware Jar #2
---
Martaban stoneware (or tapayan) are large wide-mouthed jars found in various cultures in Southern Asia. Their various functions include fermenting rice, fermenting vinegar or alcoholic beverages, storing food and water, cooking, and in some cultures burial of the deceased.
The term martaban comes from the Dutch martavanen, and were originally from kilns in Southern China and Indochina. These were used primarily as storage jars for foodstuffs and valuable trade goods during ship voyages, but were highly valued as trade goods themselves. They became heirlooms and symbols of wealth and status among various indigenous cultures in the islands of Southeast Asia. [Wikipedia]
This particular pot is made of thick red clay with dark brown natural glaze and is a very unusual shape. Images are close to actual color of the pots but there may be some variations.
Size:
8-1/4″ (Dia)  x  9″ (H)
Weight:
7 lbs.  3.2 ozs.
Year:
Qing Dynasty
Condition:
Good with aged patina
Material:
stoneware w/glazing
Price:    
$325.00  includes shipping lower 48 states
Ordering from us is simple!  We use Square.com to invoice you.  Your online payment is very secure and we never see credit card information. When you contact us with your desired purchase, we will send an invoice to your E-mail address. Click on the Square link and enter your payment information. Upon receipt of payment we ship immediately. It's as simple and secure as that! Please email us or call for ordering or more information.
Thank you for trusting our site –  Kurt & Lydia Scherer