Antique Portuguese Writing Desk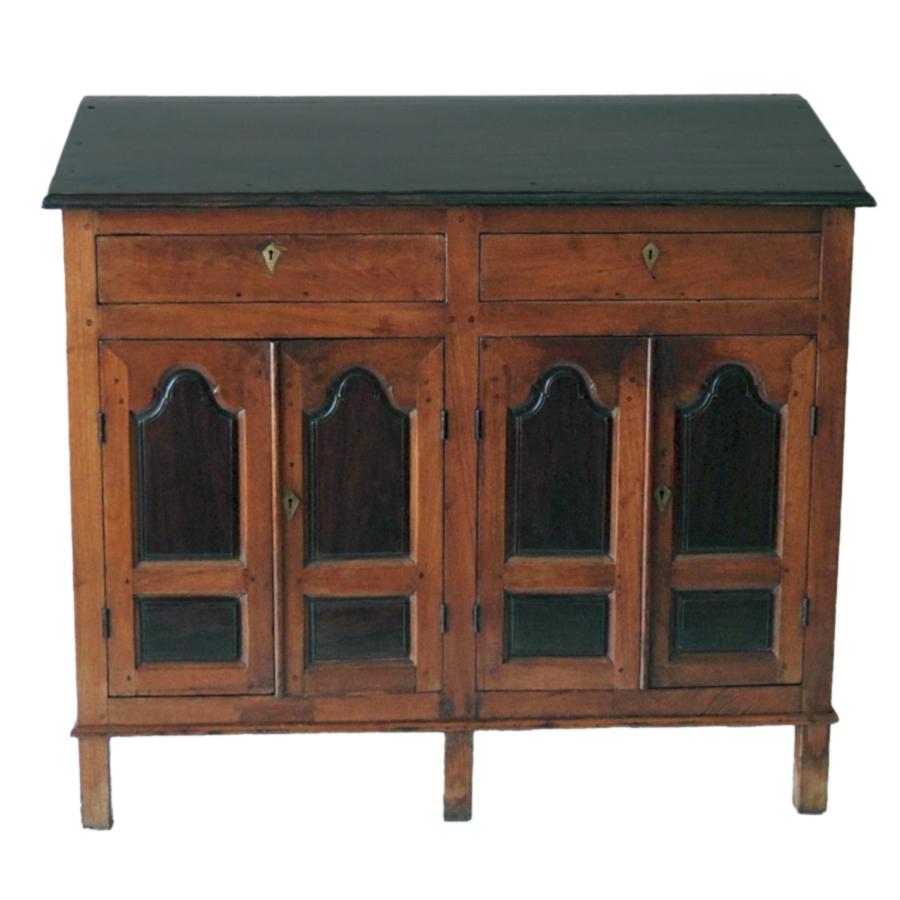 Antique Portuguese Writing Desk
---
Not a true desk in the normal sense, this old Portuguese cabinet has a slanted rosewood top on which a person would stand while writing or reading from. The cabinet is constructed of Burmese teak with rosewood raised door panels. The slanted cabinet top (one 16″ wide old growth rosewood board) might one time have been hinged to open but long ago fastened with screws that show. Has two drawers on the top and all locks are in working order. Has been restored and wax applied as a finish. Good condition. Wear consistent with the age of the piece.
Size:
44″ W  x  20″ D  x  37″ H
Year:
Early 20th C. or earlier
Price:
$1,950.00  shipping included to continental U.S.
Ordering from us is simple!  We use Square.com to invoice you.  Your online payment is very secure and we never see credit card information. When you contact us with your desired purchase, we will send an invoice to your E-mail address. Click on the Square link and enter your payment information. Upon receipt of payment we ship immediately. It's as simple and secure as that! Please email us or call for ordering or more information.
Thank you for trusting our site –  Kurt & Lydia Scherer